Team Efforts Means a lot, and each team is worthless without a team leader, "Mr. Abhisar Garg" he has been patient and supportive throughout our journey, and this wouldn't have been possible without his efforts.
ABHISAR GARG
(DIRECTOR)
---
Risha being the lead,
Aafreen being the backbone,
Aalia being the influencer,
Kajal being the hot blood,
Rubi being the keen learner
We make a team filled with passion.
Introducing 5 Compilers, who have spirit, courage and willpower to accomplish their goals, let's read about them in brief –
RISHA JAGGA

D/O MR. OM PRAKASH JAGGA, is 23-years-old and started writing when she was 14. Girl with a beautiful soul, smile, and statements make her write some good thoughts, Stories, and Poetries. She is a student but learning more to become a teacher very soon. She has done BBA, B.Ed, and now she is pursuing MBA in Finance and Marketing from "Haryana School Of Business".
Risha is a co-author in more than 70 anthologies and is part of Vajra World Record, twice, Asia Book of Records. She has compiled 20 Anthologies as well and 5 more are ongoing.
She is been awarded with "BE THE CHANGE" award, as well as her anthology named "Quatorze Amanté" is been recognized as a record holding book by OMG Book of Record's. The Noble नारी's has been recognised by the International Talent Book of Records.
She is Head Coordinator in "InkQuills Publishing House" and has been Recognised with "Most Outstanding Performer" in 2020.
Her journey wasn't so easy but with God's grace and support of family and friends, it has turned from tea leaves to perfect cup of tea.
Her Instagram Handle: @diary_of_love_pain_ &
Her Email ID: diaryoflovepain247@gamil.com
---
AAFREEN ZAFAR
Daughter of Zafar & Aadila and Taskeen's sister, she is 22-year-old graduate in Journalism and Mass Communication from CMS Jain University Bangalore and she is currently pursuing her MBA in marketing management, through Distance education.
A girl from the small town of Ooty – she is a daughter, a sister, a friend, and a patient listener if she tells you that you mean a lot to her – that you are an important person to her – she will always be there for you no matter what you do or how you do it. No matter how hard you think it is to get past a situation she will help you through it– she learning with every step she goes, her life is in Bangalore because that's where she learned the true meaning of friendship and love, and the value of her family.
She has co-authored in over 90 anthologies so far, and is definite that this journey will continue. Her journey as a compiler began in July 2020. Her first 5 books as a compiler are available on Amazon, one of which – Quartoze Amante is recognised by the OMG Book of Records, and her compilation The Noble नारी's has been recognised by the International Talent Book of Records. She has 7 more books in progress. She has also been recognized for her work by the BTC awards, The Golden Globe Awards, The most deserving awards, the Warriors of change awards and The Chosen Ones.
She believes that the best way to develop oneself is to be able to be you, and yet learn to become a better version of yourself while you do what you truly love.
You can reach her on her Instagram ID: @aafreen__98 & @_the_tiny_taless
Her Email ID: aafreent98@gmail.com
---
AALIA MIDHA CHISTY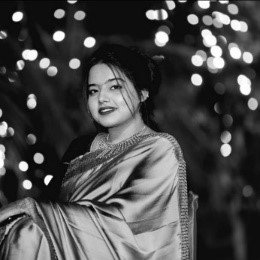 She is from Ajmer, Rajasthan. Currently pursuing her bachelor's degree from Sophia girls' college Ajmer autonomous and aim to became a successful author. She is the daughter of Mr. Musawwir Chishty and Mrs. Mehfuza Chishty.
From the early years of her life, she is keen in studying and writing and appreciated in every field of art. Secured the highest percentage in her 12 board and hold the title of district topper. She has rewarded more than 200 certificates of appreciation in fields of arts and literature. Currently she is the head of department of AASHIYA in her college and honoured as the BRAND AMBASSADOR OF Sophia college. She has composed her 1st book "Zindagi" successfully with others too, honoured as the co-author in more than 60 books. She is a religious soul find peace in worship and thank Allah for all her success.
Her hobbies unite her a realistic writer. She loves to read, write, paint, compose, express, cook and very compassionate in communicating with strangers. Her writings are realistic and biographical ❤️
---
KAJAL SINGH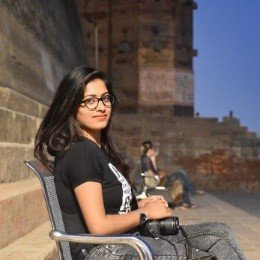 Kajal Singh, 24 years old hospitality professional from Jharkhand, is d/o of Rabindra Singh and Reena Singh. She loves solo travelling and meeting new people. Trying new adventures always have a way to satiate her soul.
She has embraced writing as her passion during her times of solitude. She has co-authored and compiled many anthologies. To name a few, "Whispering Hearts" and "Poetic Pills", available worldwide on Amazon. Her journey hasn't been so long but she believes she is heading somewhere beautiful and aspires to travel far.
Connect her on Instagram at @i__lioness, to discover more of her write-ups and let's together fall in love with words to find the much-needed solace.
---
RUBI CHAUHAN
It had been a series of incidents, bundles of hidden feelings that had let to all this.
and, I loved it, though sometimes it gets tiresome writing.
Wait! She didn't give you a proper introduction?
She is Rubi Chauhan from Darjeeling.
D/O Mr. Sanjay Chauhan.
She has done her graduation in Political Science and pursuing Masters.
She is a writer with thoughts hidden inside everyone.
She is a co- author in more than 8 anthologies, compiler as well.
She is a part of Vajra World Record.
Her Instagram Handle is: @_mystical_dimple_9.
Don't believe me?
Well, you got to. Because it's true.
People listen to her. Some listen and come with thoughts exactly same. To some, she is someone giving words to their thoughts.
She loves doing that!
So, here 's she, a girl, whose conscience, is as delicate as a rose bud. She has a voice, but she wouldn't speak. Mind you, she isn't mute. She can speak, but she chose not to. Instead she'd her thoughts with ink on paper with ink on paper with words that roar louder than a lion.
THANKS
---
Checkout MISS ASIA INTERNATIONAL