Many people have unique stories worth sharing with other people. These people are able to implement their existence and thoughts, becoming motivational speakers. They convey an idea or a vision for people that want to be successful in their personal or professional life. To acknowledge the purpose of your life, you need to train your mind to edify your mind & soul to think positive and stay motivated and for that, you need to listen to motivational speakers, many inspirational personalities. One of such motivational keynote speakers is Joshua Salins who has the power to change the lives of millions through his words, knowledge, emotions, vision, and purpose. Joshua is invited to many colleges across India to motivate students and to teach them the real path to success. His speeches are highly motivating, engaging, and interactive in nature that the audience can easily relate to him. Such a type of speaker can hardly be seen with charisma, intrigue, and exceptional speaking skills. Joshua's style of delivering engaging speeches is winning him a huge fan base. Be it making use of tone variations, maintaining reassuring eye contact, or unique hand gestures, he manages to motivate people every time. With a strong sense of optimism, Joshua knows how to connect with his audiences and keep them engaged and interested. The most important thing that strikes you about Joshua is the relatability and inspiring people with strategies to win and succeed wherever invited to give speeches.
Joshua Salins is also an entrepreneur who started a startup named The Hobby Tribe to create a platform to provide a career path for artists, musicians, hobby enthusiasts and also made this platform a one-stop solution for people who wish to pursue all their favorite hobbies live at the comfort of your home. He has an ecstatic love for all things to do with hobbies. He plays multiple instruments, sings, likes arts & crafts, and loves theatre. The Hobby Tribe is rated as one of the top tech startups in Mumbai and was one of the national finalists in the Global Student Entrepreneurs Association hosted by the entrepreneurship organization ( GSEA EO). Joshua is on a mission to create a worldwide hobby learning ecosystem for hobby enablers and to motivate & inspire people on self-growth, entrepreneurship, and success in life.
Here are all the hows and whys Joshua talks about being a keynote speaker:-
What made you want to be a public speaker?
Well, I am good at speech, and my words uplift and motivate people. I thought why not do that on a larger scale many help others, "blessed to be a blessing". It all started with my love for theatre.
What do you love and hate about public speaking?
I really like it when I can Influence people by example. The best part about it is when the audience relates with you, they start to develop a deeper understanding of what you have to offer and not get bored.
There is really nothing to hate but it sucks when the audience doesn't understand or is not interested in what you have to say. But I see, feel the moment, and tailor my speeches based
on what the crowd wants to hear.
What skills does one need to be a good public speaker according to you?
Empathy: Feel what your crowd feels.
Confidence: You have to be fluent and confident with the topic you are going to talk about.
Leadership: If you don't show leadership qualities why would people want to listen and follow you.
Passion: Show them you really mean every word you say.
Voice modulation and relatability.
In your opinion, is the public speaking skill or a talent?
It's both. You need to have the right skill sets to get to the crowd and the talents of voice modulation and acting.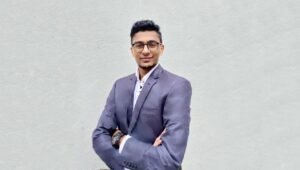 Follow him on Instagram @joshuasalins